WELCOME TO THE CHIPPERY SECTION OF MY LAB
This section focuses on my equipment for CPLD & Memory Chip Programming
Here we have all of the various Chip Programming systems I use in my Lab. However, I am a Fan of the Vintage Altera Programming hardware and CPLD components like the Altera MAX5000, MAX7000, MAX9000 and also the Altera FLEX series of PLD's.
I have a Universal Programming unit by DATA I/O called the "UNISITE". This Universal programmer can program thousands of memory chips, Micro-controllers including various CPLD devices. I also own various Development Boards, like the Altera DE1, DE2 and other University Dev. boards. I also use a "Willem" Universal Programmer from time to time.
I own several models of the ALTERA "MASTER PROGRAMMING UNITS" or MPU for short. I own the really old Altera PLE3-12 MPU with an LP3 ISA card. I'm still trying to locate an LP5 Logic card for a second PLE3-12 Altera MPU. I also have the full setups for several of the PL-ASAP2 and the PL-APU.
The PL-ASAP2 model interfaces to a PC with the LP6 Logic Programming card. This is an older model Compared to the PL-APU, as it was developed in the mid 90's, hence the ISA card format. Altera released the updated Model (PL-APU) in 2001. The "PL-APU" model has a USB interface which eliminates the need for the older ISA Programming card. A Programmer software was released for these Master Programmers and is still available as a free download off of Altera's website. I have collected a large number of the available Chip socket adapters for these Altera Master Programmers and I am constantly on the Hunt for more. See the section "Altera MPU Adapters" shown below. I have also included a section devoted to the Pinouts for Various Altera CPLD's and FPGA's.
All in All.....Lot's of Fun!!
Click on the button links shown below to visit a devoted Webpage for each Resource page or Programming system.
Extensive details, links and pictures are provided for your viewing.
Altera Logic Devices - CPLD's VS. FPGA's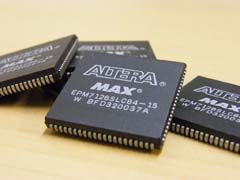 Altera Component Pinout Diagrams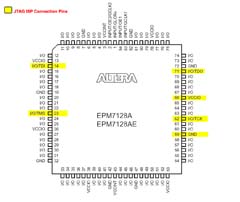 Altera PLE3-12 MPU (Master Programming Unit) + LP3 & LP4 Logic cards & Software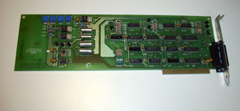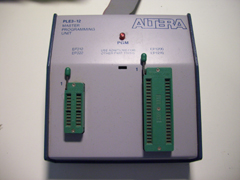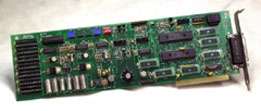 Altera Master Programming Unit Model PL-ASAP2 and the LP6 Logic Programming Card & Software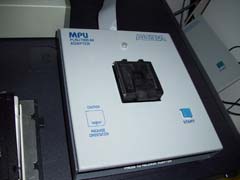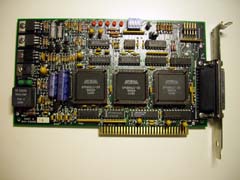 Altera Master Programming Unit Model "PL-APU".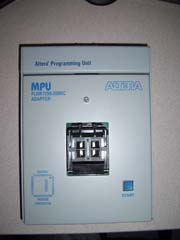 Altera MPU Programming Adapters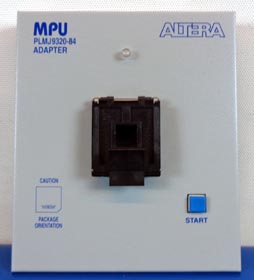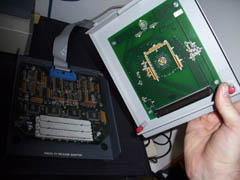 XILINX Classic CPLD Serial RS-232 Programmer
"Xilinx HW-130"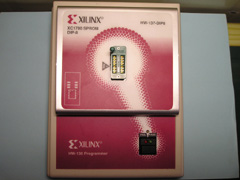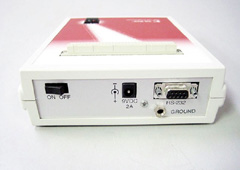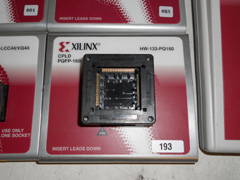 DATA I/O Universal Programmer
"LabSite"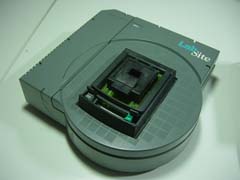 M-SYSTEMS DiskOnChip Programmer
DiskOnChip 2000 - TrueFFS - API Programming - Gang Programmer - DIY DOC Programmer ISA Board
Altera "JTAG INTERFACE " used for ISP Programming Using the Altera USB Blaster
Official "JTAG INTERFACE " used for Boundary scan hardware testing & debugging $$$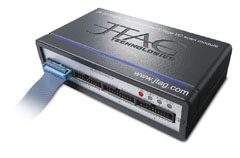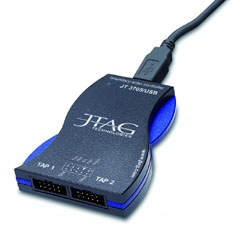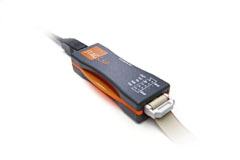 Altera DE-1 Development Board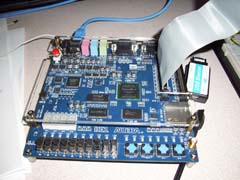 UP-2 Development Board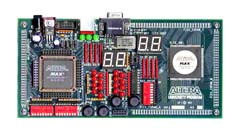 The PLDT-2 Development Board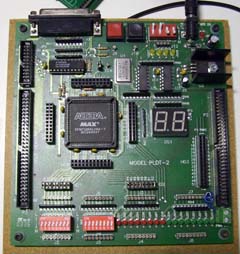 Willem Universal Programming Unit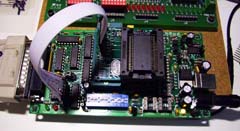 If you're into the older Altera CPLD's you can Join my "Altera MAX7000" Yahoo Group:
http://groups.yahoo.com/group/AlteraMAX7000/
If you're into the older DATA I/O Universal Programmers you can Join my "DATA I/O EPROM Programmers" Yahoo Group:

http://tech.groups.yahoo.com/group/Data_IO_EPROM/